The entire city of Pittsburgh is on high alert today after a tweet surfaced from someone who threatened to commit a "hate crime" at a specific date, time, and general location. It's unclear if the tweet was serious or not, or what exactly the person meant by "hate crime," but the Pittsburgh Police and even the mayor are taking the tweet seriously and investigating.
Will Twitter be no-platformed for these hateful threats? Will the mainstream media call for advertisers to boycott Twitter over these type of threats? Of course not. This is the double standard that exists. Big Tech gets a pass when it comes to extremists and criminals using their platforms, but alt tech is smeared and no-platformed when anyone says anything even remotely controversial on ours.
Pittsburgh Police are investigating an online threat warning of a hate crime in Pittsburgh.
They remind people, "If you see something, say something."
They ask people to call 911 and alert police to suspicious activity.
Police did not say when the hate crime would occur or what area it would target.
However, UPMC tweeted a statement saying they knew about a tweet directed to an undisclosed Pittsburgh-area hospital.
We're aware of a tweet directed to an undisclosed Pittsburgh-area hospital. We're actively cooperating with federal and local law enforcement as they investigate this matter and determine whether or not the information is credible.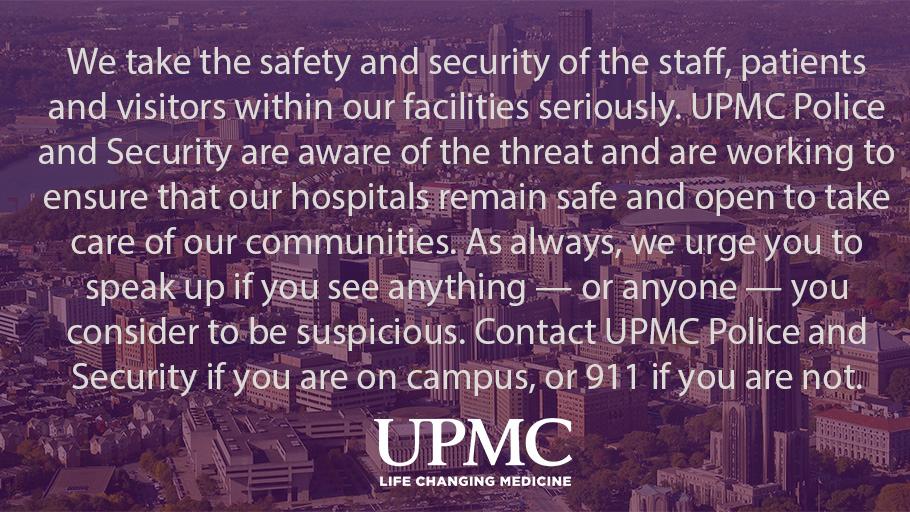 "We're actively cooperating with federal and local law enforcement as they investigate this matter and determine whether or not the information is credible," the tweet said.


Source
---